Welcome in September… the ninth month of the year is already there. With him nothing but beautiful things that have happened to me this week. As always, I have put this together in one article, the Lifestyle Sunday and present everything in one place. Have fun with it!
Summer is approaching slowly and autumn is coming. Nevertheless, New Balance has a little in the drawer to showcase for the remaining warm days running wear in striking colors and prints.The stylish colors of firefly and navy blue in the men are striking and clearly visible, especially in the nightly running units in combination with the specifically set reflectors. Equipped with the innovative NB technologies, the textiles also score in terms of functionality and running feeling.
In addition to a pleasant fit, running shoes also have the best breathability and moisture transport. It is therefore not surprising that this collection also uses the specially developed NB ICE technology. As soon as the material comes into contact with sweat, the cooling is activated. So that the body does not cool down, it also has a fast-drying effect according to PROEXCHANGERATES.
Nowadays, the winners of the tournament are awarded medals, the heads of the winners were once decorated with a rosary. For this purpose branches of a wild olive tree were woven into a wreath, which, like a kind of crown, was the glory and honor of the victors as the highest sporting award in antiquity. Therefore, it is not surprising that, in the modern times, too, the "Olivarenkranz" is a symbol of victory for awards, certificates, medals, trophies and badges.
The Gel-Sight "Olive Crown" by Asics Tiger x Monkey Time is an homage to all winners and refers to its inspiration source with its olive-colored nubuck. Black and white elements accentuate its dynamic lines and give the shoe an energetic charisma. I like it very much!
You know bags and suitcases you really enough, but then comes exactly the one bag, which is as perfect for the next Städtetrip, the gym or for shopping… It is the same or similar when I go through the shop of the Munich Label Souve Bag Co surfe. Somehow you always find a bag, which looks good and can use.
At the moment I have been particularly impressed with the Daytripper and Weekender by Souve Bag Co. Whether it's a train, plane or car, the Daytripper is the perfect piece of luggage to travel.Because in the design, it was thought that this handy, robust and a real place miracle is. So the bag just weighs one kilo on the scales and is thus extremely light. For smartphones, money bags and keys, small side pockets are attached; Annoying Kramen is thus passé.
There is something on the listeners. With his new Flite Range, Philips is able to unite two opposites incredibly lightly and unexpectedly powerful. Featuring a sleek, futuristic metallic design, low weight and deep, powerful bass, the Flite Range headphonesare the right companion for the road. You have the choice between three models: the OverEar Earphones Aerolite and Everlite, as well as the InEars Hyprlite.
Just over 129 grams weigh the OverEar models and are thus lighter than most smartphones, which weigh on average 140 grams. The soft, ergonomically shaped ear cushions ensure long-lasting comfort and can be stowed quickly in every pocket thanks to the folding mechanism. Both OverEar models combine a perfect feel with modern lines and come in different colors.
The Danish Menswear Label Approved with its Pre Fall collection with a reduced color palette meets my taste exactly. The classics black, white and gray meet accents in cool gunmetal and rich petrol. The stylistic focus is on minimalist designs. Floral All Over-Prints loosen the entire collection and create eye-catchers. Soon there will be a review of the current collection of the collection here in the blog. So continue to look.
Some things cost a lot of money and look really good – for example a Tesla Model S or a chic wristwatch. However, there are also things that cost a lot of money, which I would not even take-but maximum-to the resale. For this I am counting the 57.000€ expensive watch robot Balthazar.
This comes with an impressive eight kilograms and a 40 centimeter high body, which consists of 618 micromechanical components. It also has an additional complication: a lunar phase display consisting of two semicircles, which is exactly 122 years. It was made by the precision mechanics of L'Epée 1839. Surely a true miracle of craftsmanship-but honestly, who buys something like that?
For significantly less money, it goes on with a watch that I like much better. The new V8 watches from Tissot are robust quartz chronographs, which impress with their uncompromising sportiness and harmonious details, such as the pushbuttons reminding of engine pistons.
Thanks to scratch-resistant sapphire glass and a water-tightness of up to 10 bar (100 m), they are ready for every adventure. In addition, the up to 400-scale tachymeter scale on the bezel makes it clear that high pace at these timepieces is program. A total of eight variants, from 385€ to 490€, will be available from this watch.
Who plays tennis in autumn/winter? A question that you can calm down as a non-tennis player when New Balance presents the current autumn/winter tee collection in 2016, right? A total of four shoemaking kits provide fresh winds with new colorways.Optimized technologies offer the player at the same time stability and flexibility in the match.
In terms of clothing, too, the label is based on a high degree of functionality. To counteract cooling, the NB-Dry technology directs the excess moisture directly from the skin and provides breathability, just to give an example of tennis wear.
Just in time for the upcoming Christmas season, the British outfitter Hackett London is launching a series of small leather accessories. The accessories are made of fine goat leather, which comes from a family-run English tannery, located in the heart of North Bedfordshire.
The leather goods show a characteristic fine grain and are produced with great attention to detail in a small manufactory in the valley of the Rio Ubrique in southern Spain. Cigar holders, credit card pockets, briefcases, key rings and many other small leather goods can be found in the British company's portfolio.
Gallery
Sunday Sun
Source: www.media24.com
Manchester United news: Jose Mourinho reveals Ashley Young …
Source: metro.co.uk
Mardi Gras season kicks off with king cake, revelry …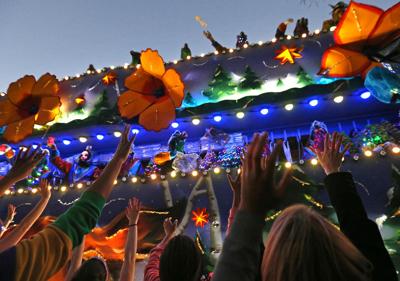 Source: www.phillytrib.com
Fedepe Awards: Queen Letizia pays tribute to Spanish women …
Source: www.emirates247.com
Surfer Matthew Bryce swept 13 miles out to sea is found …
Source: metro.co.uk
Chelsea v Man Utd: Antonio Conte says Jose Mourinho will …
Source: metro.co.uk
Ed Sheeran reveals details of Game Of Thrones season 7 …
Source: metro.co.uk
2019 BMW 3 Series: New vs Old
Source: www.deccanchronicle.com
Chris Pine wants you to know he is not Chris Pratt or …
Source: metro.co.uk
Hugh Jackman comforts his wife Deborra-Lee Furness at …
Source: www.hellomagazine.com
Zlatan Ibrahimovic may return to Sweden's national …
Source: nordic.businessinsider.com
Virat Kohli, Bhuvneshwar Kumar guide India to ODI series …
Source: www.hindustantimes.com
Downton Abbey season 6 episode 5: Has Lady Edith Crawley …
Source: metro.co.uk
Dealing with cracked heels
Source: www.thestar.com.my
Versace
Source: www.miamidesigndistrict.net
Purple Palm Trees Sunset
Source: fineartamerica.com
Selmark
Source: newfreeebook.com
Secrets Hideaway Resort and Spa
Source: www.secretsfl.com
テレビ朝日|報道ステーション SUNDAY
Source: www.tv-asahi.co.jp
Subscriber Sunday Shoutouts #10
Source: www.youtube.com