Since yesterday, a new wearable project can be financed via the Crowdfunding platform kickstarter. The Henlen is a "modular" Smartwatch in which besides the bracelets, also the housing can be replaced.
Although Motorola provides a way with the Moto maker already, to determine the appearance of the own watch, after buying one however is set to the selected design and can no longer change it. The new Smartwatch called Henlen in contrast has a modular design and allows changes to the appearance also after the purchase.
Good facilities
This is made possible by the fact that the Henlen LED watch consists of a "cell" module, which houses the entire technology basically. These include a 1.39-inch protected by Gorilla glass AMOLED display with a resolution of 400 x 400 pixels, a 1.2 GHz of faster dual-core SoC MediaTek and 512 MB memory. There are also the usual 4 GB of internal memory, though a decent 450 mAh battery and a heart rate sensor.
Henlen OS Android-based
When it comes to software the Henlen not based sadly on Google's Android Wear but an unspecified mentioned version of Android, which was covered with an own surface. With this so-called Henlen OS, all the important information should be maximum 3 seconds away and easy to reach. This is a tile-based user interface, which makes it a relatively fancy impression at first glance.
With Android and iOS compatible
The Henlen, which by the way, both with Android smartphones 4.0 ice cream sandwich as iPhones as of iOS 9.0 can communicate, all notifications incoming on the Smartphone will display its carrier and informed inter alia about the weather conditions and upcoming events. Also the music of the Smartwatch can be controlled and the pulse measurement is possible. The Crowdfunding campaign you want to in cooperation with supporters also add more features and optimize the software.
Four different styles
For the Henlen four different styles should be early available, of which each two on same design based. While the Commander series enclosures are pretty striking, the convert series is therefore much simpler and should be suitable for men as well as women. The Commander housings in the colors silver and black are available, the convert models are available in black and gold.
Delivery until 2017
Interested parties can the Henlen project starting immediately kick start support via the platform. At the current time, packages to choose from, where 185 US dollars, around 162 euros, be charged for a cell module as well as a choice are still some "Super Early Bird". A further case proposes extra record with $ 45, for international shipping, $ 20 also once again happen.
Gallery
The Modular Henlen Smartwatch arrives on Kickstarter …
Source: www.phonesreview.co.uk
Modular Henlen Watch debuts on Kickstarter today (Updated …
Source: www.eyeonmobility.com
Modular Henlen Watch debuts on Kickstarter today (Updated …
Source: www.eyeonmobility.com
Blocks Modular Smartwatch – now on Kickstarter
Source: www.youtube.com
Blocks modular smartwatch launches on Kickstarter for $195
Source: www.technobuffalo.com
Blocks Modular Smartwatch
Source: dogfella.co.uk
Blocks Modular Smartwatch blasts Kickstarter goal with …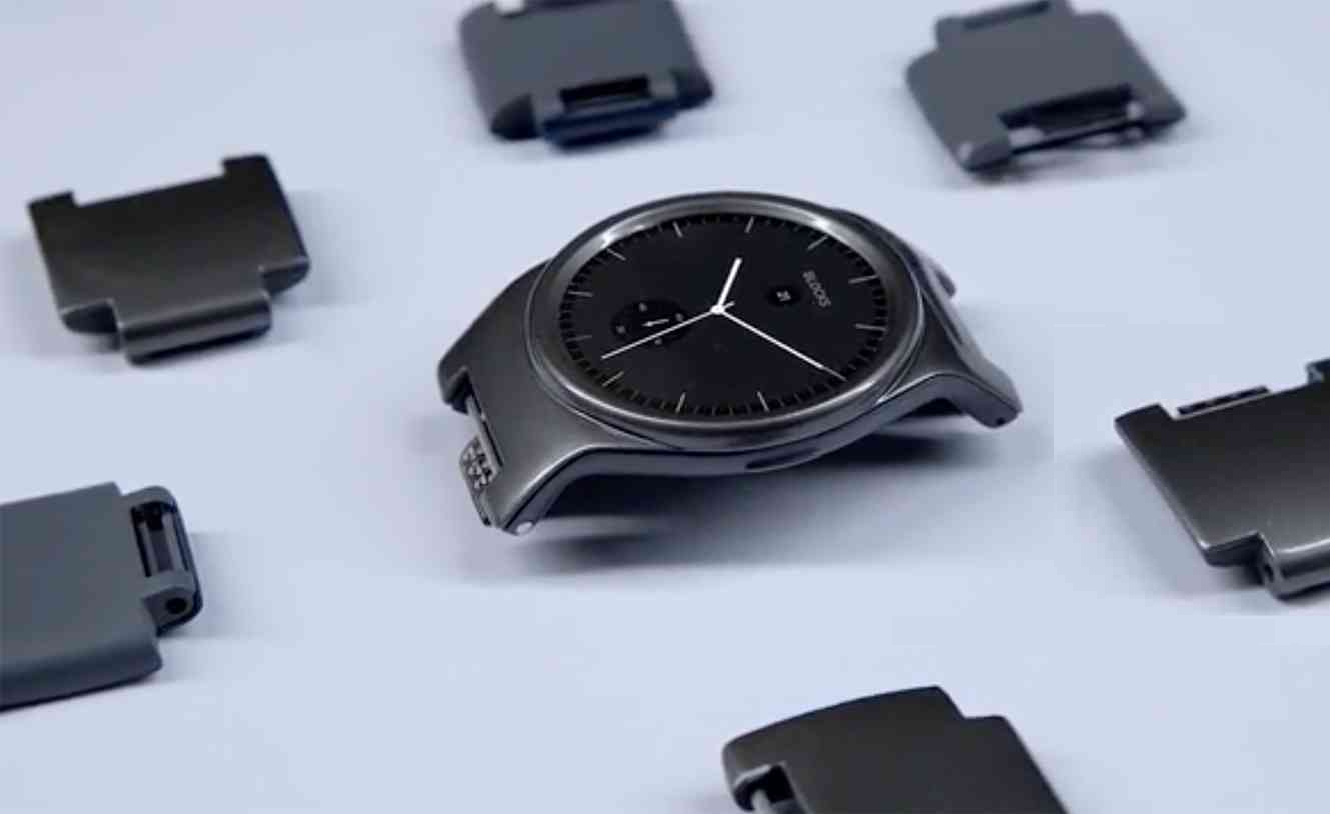 Source: gearopen.com
Blocks modular smartwatch available on Kickstarter now
Source: www.modularphonesforum.com
Henlen To Launch World-First Interchangeable Smartwatch On …
Source: www.smartwatch.me
The first modular smartwatch is a huge hit on Kickstarter …
Source: www.news18.com
Blocks modular smartwatch launches on Kickstarter for $195
Source: www.technobuffalo.com
Blocks modular smartwatch launches on Kickstarter for $195
Source: www.technobuffalo.com
好きなパーツを組み上げる世界初モジュラー型スマートウォッチ「BLOCKS」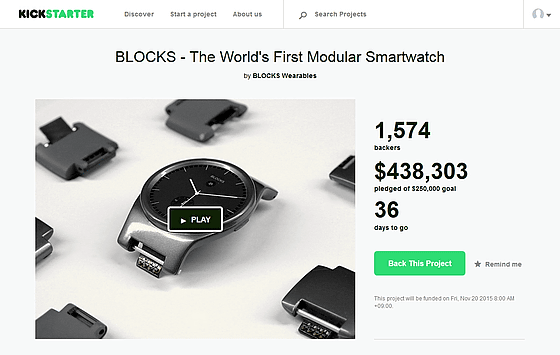 Source: gigazine.net
BLOCKS is the modular smartwatch we've waited for
Source: nysepost.com
BLOCKS modular smartwatch launching on Kickstarter October …
Source: 9to5google.com
Blocks Modular Smartwatch Launches On Kickstarter
Source: circuitsandcableknit.com
The BLOCKS Modular smartwatch fires up its Kickstarter …
Source: www.phonesreview.co.uk
Henlen Watches Archives
Source: www.eyeonmobility.com
Blocks modular smartwatch storms past $250,000 Kickstarter …
Source: bgr.com
Blocks modular smartwatch launches on Kickstarter for $195
Source: www.technobuffalo.com